If you are utilizing Authorize.NET to process donations on your PWI profile and notice donations are failing to process or registering as 0$ for all increments, PWI's IP could have been accidentally added to the 'block-list' (see screenshot).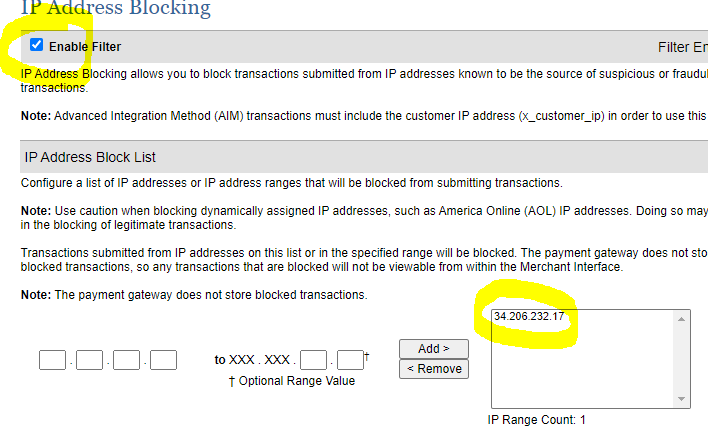 Steps to get here:
First, test your payment gateway to make sure the credentials are valid; if your credentials are valid and there are still issues, proceed with the next steps
Login to your Authorize.NET portal
View the "home" page.
From the left menu, under the "Tools" heading - choose "Fraud Detection Suite"
Then, from the bottom of the page, select "IP Address Blocking" and ensure "34.206.232.17" is not in that list.
If this too does not solve your issues, please reach out to a Nonprofit Coordinator via the 'Help' button found in the lower right-hand corner on our website. Thanks!