PWI offers the basic, pro, and enterprise plans as paid subscriptions. Organizations have full control over their plans, which can be found and handled in their profile settings.
To find your profile settings, head to projectworldimpact.com and sign-in (top right-hand corner) if you are not already. Once signed in, you should see your organization's logo in the top right-hand corner (this could also be an 'empty gray building' if you have not yet integrated your logo on your profile page). Hover over your logo to pull up your toolbar and click on 'Settings' highlighted in blue (see screenshot).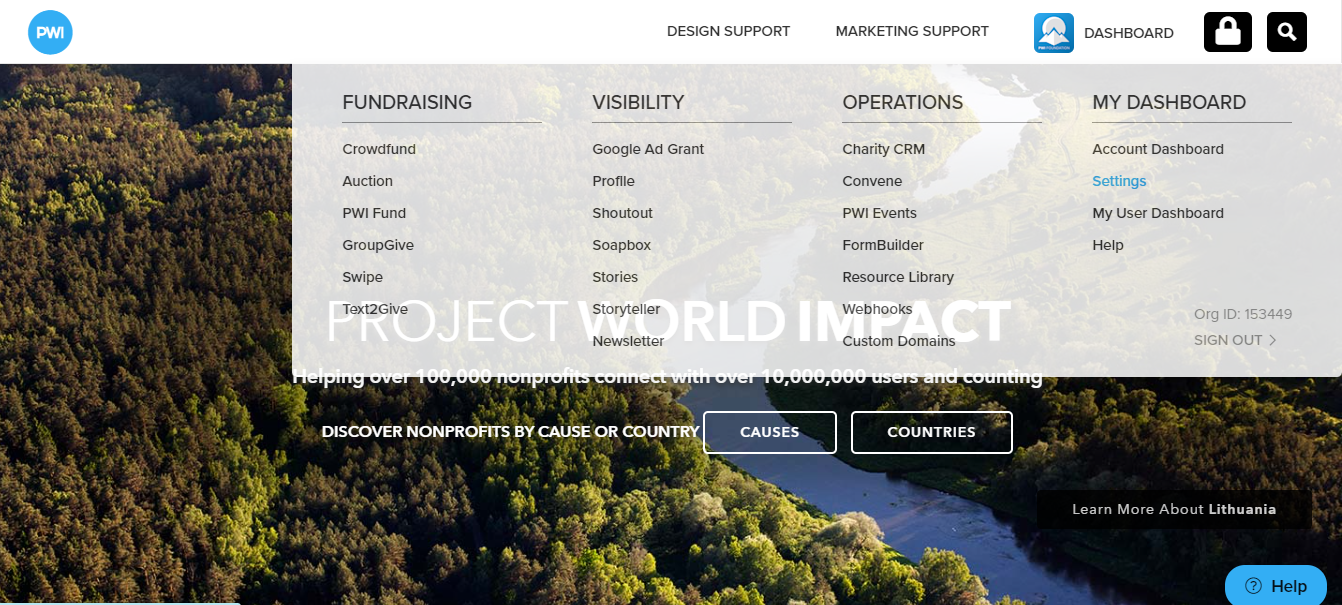 Towards the bottom of this page, you will see your full billing history, the credit/debit card on file, the upcoming subscription charge date, as well as an auto-renew button. Turning auto-renewal off will ensure you are not charged again when your subscription is set to end, and you can achieve this by unchecking the box. A check marked box will ensure your subscription continues.
Some subscriptions require a year commitment and will not conclude until the year is up. If you have any questions, please contact nonprofit@projectworldimpact.com.
You can also visit: https://projectworldimpact.com/pricing