We're glad you asked!
Landing Page Builder allows you to craft a unique page for your website to boost your crowdfunding project.
You'll be able to set up a name for your page with a link to a domain on your website.
There are three main sections to add a title, summary, and image for this page as pictured below: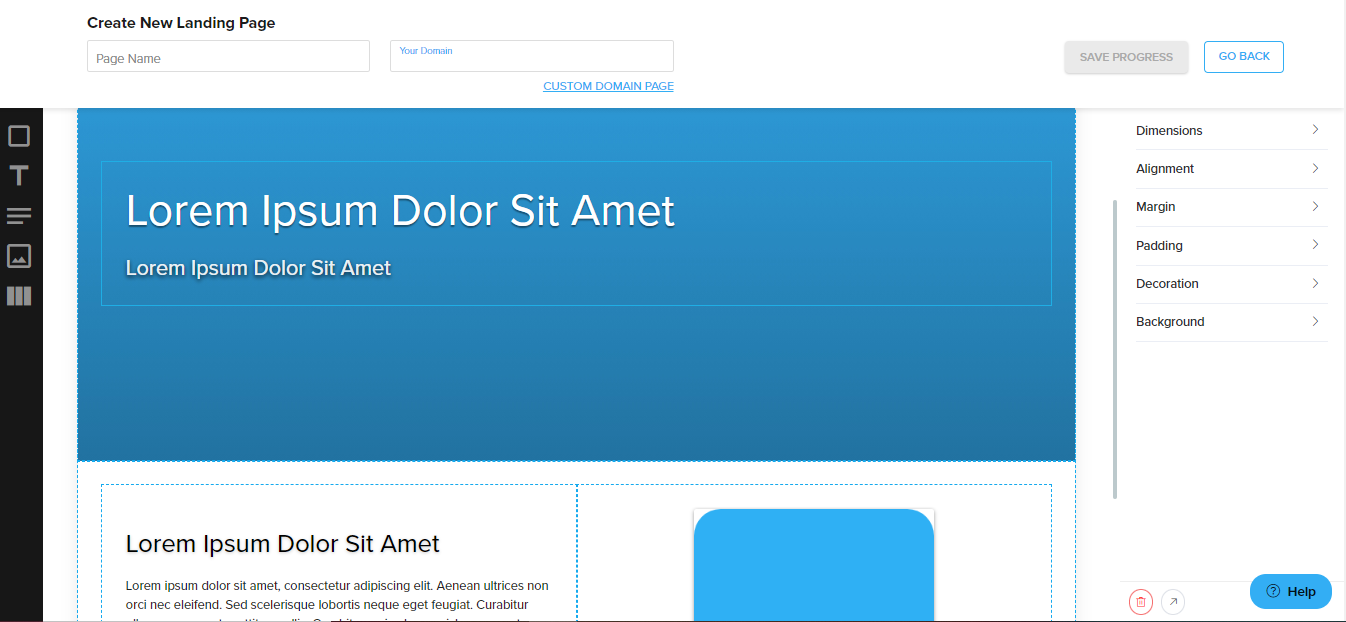 The customization options to the right allow you to easily design the page assets. You can click the 'Save Progress' button when you are finished making edits and click 'Go Back' to view all of your created Landing Pages. Email us at nonprofit@projectworldimpact.com if you have any questions.